There are many benefits of bifold doors that your Hockley based home could benefit from. Bifold doors have become increasingly popular in recent years for a wide variety of reasons, which include the amount of space they offer, their versatility, their stylish appearance and their potential for thermal efficiency. This feature can be recognised by its individual panels which fold on top of themselves in order to open the unit. A single panel can also be used so that the bifold door functions as a standard hinge door.
Our aluminium bifold doors can redefine the aesthetics of a building, turning old, uninspired back doors into stunning modern garden installations. The amount of space that our doors offer makes them perfect for any social events you may have, especially summer parties where you can open up your home to the warm outside and impress the guests at your Hockley home. Get in touch with our expert team to learn more!
Here at Seemore Glass, we pride ourselves on the adaptability of our service. From the initial consultation onwards, we'll take the time to establish a transparent dialogue with you that helps you to stay updated regarding the progress of your bifold door project. With our world class team working hard on upgrading your property, you'll be in safe hands. All of our bifold doors are fully customisable, and we're more than happy to offer any advice or recommendations you may need.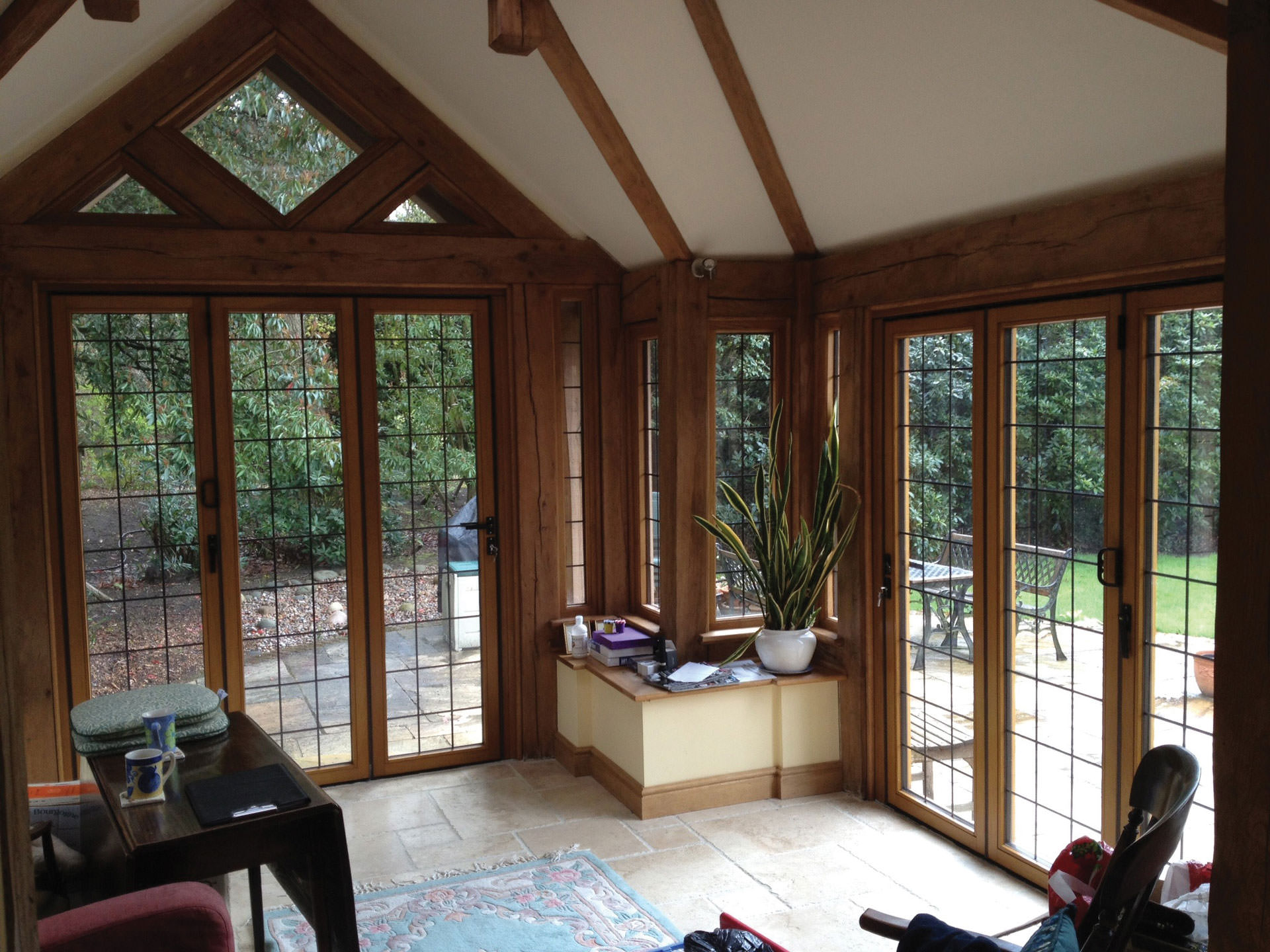 Aluminium Bifold Doors
Bifold doors are designed from multiple panels which are capable of sliding whilst twisting to fold neatly atop each other on one side of the threshold. Unlike patio doors, which can only be opened as wide as the single panel will allow, well-fitted bifold doors will glide effortlessly across the entire space, creating a breathtaking opening which allows as much freedom of movement as possible. This is just one of the reasons why aluminium bifold doors have become highly sought after.
Another key benefit is the wide open glass panels which allow natural light to flood into your Hockley home. This reduces the need for artificial lighting whilst also creating a warm, welcoming atmosphere. With our slimline aluminium profiles, the surface area of the glass increases, allowing even more freedom of light. Take your property to the next level with our market leading aluminium bifold doors.
Bespoke Bifold Doors
Unleash your inner creativity and make a statement about your sense of style with our customisable products. You can choose from a range of finishes for your bifold door frames to suit the exterior brickwork of your home. We even offer multiple panel configurations, so your bifold doors can come in sets of 2, 3 or 4 panels, and there are various hardware accessories available.
We pride ourselves on providing a versatile service. If you need accessibility, we can install our bifold doors with very low thresholds which make them much safer for wheelchair users or small children. We use only the strongest internal components to reduce the risk of wear, meaning that our bifold doors will be easy to open and close for many years after their initial installation. Get your quote started today!
All of our aluminium bifold doors use precisely fitted double glazing. By adding a second pane of glass into each frame, previously vulnerable glass features can be given a new level of thermal efficiency, keeping you warm and cosy throughout the year. Not only does this help to reduce your energy bills, but it will also keep your carbon footprint low. There's never been a better time to invest in your property with our bifold doors.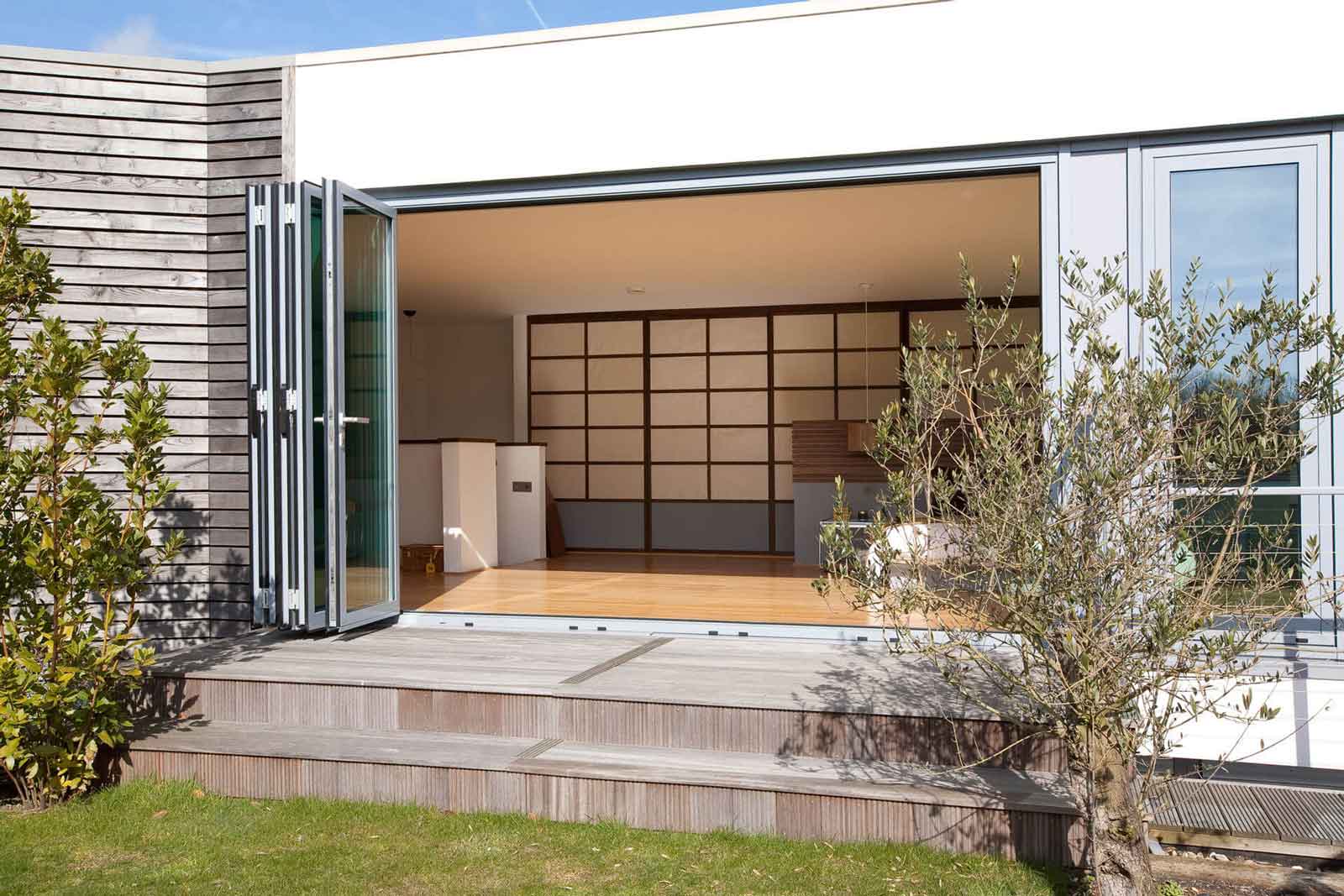 Bifold Door Prices Hockley
If you're ready to fall in love with your Hockley home all over again, start your new bifold door project with us! We have an online quoting engine which will enable you to visualise your new feature, entering your specifications to begin your quote with us. Alternatively, you can message us directly through our online contact form or speak to a member of our friendly team on the phone at 01702 205 853. We can't wait to hear from you!
Categories: Updates